Routine preventive care is the foundation of life-long oral health. Regular dental exams and hygiene cleanings can help you avoid dental issues from developing in the first place, and during these appointments, our Toronto dentists will also provide guidance for better at-home oral care.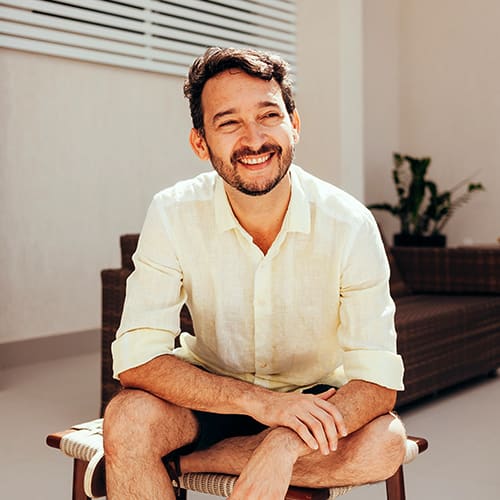 Dental Exams in Toronto
Your long-term dental health starts with routine care, and this includes regular dental exams with your dentist.
These regular checkups are an essential part of your oral hygiene routine. They give your dentist an opportunity to assess your dental health and catch issues that may be starting to develop before they become serious problems.
When you have a routine of visiting the dentist on a regular basis, you'll likely find you generally experience fewer dental health issues over time than you would otherwise, so make a point to book that checkup!
Depending on your specific needs, your dentist may recommend that you visit our office for a checkup every 4, 6, or 9 months.
During your oral exam, your dentist will take a close look at your teeth, gums, jaw and bite for any signs of problems. Your dental exam may also include dental x-rays, an oral cancer screening, and other routine diagnostic procedures.
Oral Cancer Screening in Toronto
Oral cancer can affect any part of the mouth or surrounding tissues. During your exam, your dentist will check the face, neck, lips, tongue, throat, tissues, and gums for any signs of oral cancer which are difficult to detect with the naked eye. 
At-Home Oral Hygiene for our Toronto Patients
Your dentist can only do so much when he sees you a few times a year; when it comes down to it, your at-home dental care routine is the key to keeping your teeth and gums healthy for life. 
Fortunately, for most people, at-home dental hygiene is really simple and can be accomplished in just a few minutes a day. Here's how:
Brush twice a day for two minutes at a time. Use a circular brushing motion that covers the whole tooth, and be sure to cover the fronts and backs of your teeth. Take extra time with the back of your mouth as this area can be tricky to reach!
Floss every night before bed. Gently insert the floss between two of your teeth, and bend it into a c-shape around one tooth, and then the other. Work the floss gently up and down in this way a couple of times. Then, work around the rest of your mouth methodically. Take your time.
Consider adding a complete mouthwash.
This is not an essential step, but for many people can be a finishing touch on their dental routine. Choose a 'complete' mouthwash that helps kill plaque-causing bacteria and also helps remineralize your enamel if this is a concern. Simply swish for 30 seconds twice a day.
Dental Cleanings in Toronto
No matter how thorough and detailed your at-home oral hygiene routine is, some tartar and plaque will inevitably develop on your teeth over time, and this can only be removed safely with a professional dental cleaning.
Your dentist or dental hygienist has the requisite tools and expertise to properly remove plaque and tartar from your teeth without damaging your enamel.
We will often schedule your routine dental cleaning during the same appointment as your dental exam, and the cleaning will most often happen first.
Fluoride Treatment in Toronto
Professional fluoride treatments are designed to help remineralize tooth enamel to prevent cavities from forming. Your dentist may recommend fluoride treatment for patients who are at increased risk of tooth decay – most often children. 
Fluoride is a natural mineral that can strengthen your tooth enamel to help prevent and slow down the progression of tooth decay. In some cases, it can even remineralize areas of early tooth decay, essentially reversing the damage.
Gum Disease Therapy in Toronto
Gum disease is essentially an infection of the gums that can affect both the soft and hard tissues of the mouth, including the gums, bone, and other structures. Preventive therapy is often successful in treating early periodontal disease. For more severe cases, more extensive treatment is usually required, but it can be reversed with care and sustained effort.
Preventive Dental Hygiene FAQs