Your child's oral health needs will evolve as they grow. Our dentists at Yonge Street Dental are here to offer advice and encouragement every step of the way, and to help keep your kid's smile healthy with a range of dental services.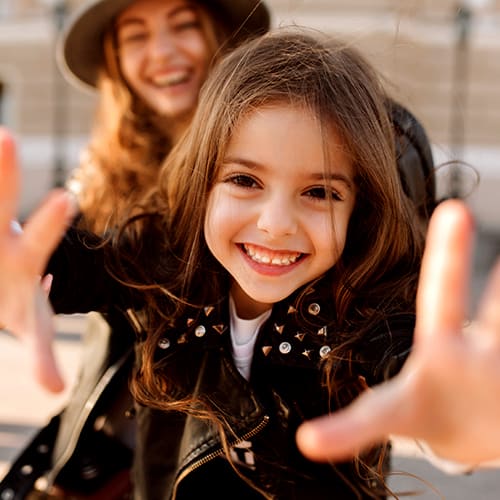 Building Positive Early Dental Experiences
When children feel at ease with their dentist, they can carry those positive early experiences with them as they engage in building habits that will help them maintain excellent oral health into adulthood. 
Our dental team at Yonge Street Dental offers a range of dental services for Toronto kids and their developing smiles. 
We understand that your child may have questions or feel anxious about an upcoming appointment. We're here to answer any questions, provide reassurance and give them a positive dental experience while explaining each step of the process. 
As your child becomes more confident in caring for their smile, we'll aim to keep them on a path to excellent oral health as they grow. 
This may include encouraging them to wear a mouthguard during sports or other physical activities and offering nutritional advice about healthy after-school snack options.
When should my child see a dentist for the first time?
By the time they turn two, children should see a dentist to have their primary teeth checked for any problems before they become more serious concerns. Your dentist can provide support and advice about next steps and continued care. 
Dental Services for Kids
Your dentist at Yonge Street Dental can help your child establish great oral hygiene habits early on, assess their needs and help to keep their smile healthy.  
Preventive Dental Hygiene
It's important to protect your kid's protect primary teeth until they are ready to fall out naturally and be replaced by permanent teeth. During each dental checkup, we'll:
Discuss proper oral hygiene techniques such as how to brush and floss to make sure all the cavity-causing "sugar bugs" are gone from your child's teeth
Perform a thorough dental cleaning
Take X-rays when necessary to monitor tooth development and check for any problems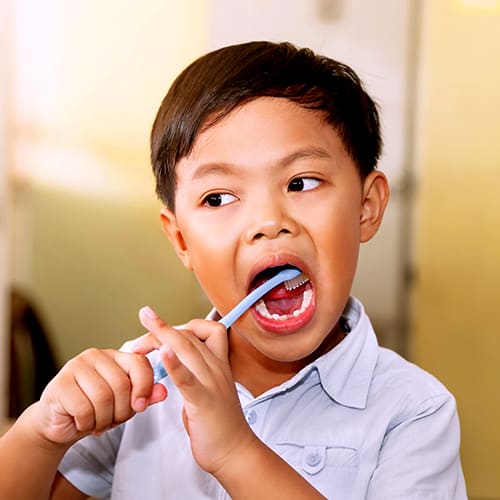 Restorative Dental Services
Due to their developing smiles and oral hygiene habits, children are sometimes more prone to tooth damage and decay than adults. 
Don't let cavities or misalignment issues go unchecked. With dental fillings, mouth guards and orthodontics, our dentists have a range of options at our disposal to help keep your child's smile bright and healthy. 
These treatments can help preserve your child's natural teeth and prevent the need for extractions. Ask your dentist about the best course of treatment for your child's specific restorative dental needs. 
Dental Sedation for Children
For children who are anxious or scared to visit the dentist, there are dental sedation options to calm their dental anxiety. Our dentist can offer nitrous oxide or oral sedation for children aged 3 to 12.